KEEP THE DREAM ALIVE
The AGP KAPPA LEAGUE

As the flagship program of our Guide Right Foundation, Kappa Instructional League Program is a developmental and enrichment program designed solely for the benefit of its participants, referred to as "Kappa League."

The Program provides a structured environment of positive male role models and a multiplicity of activities for the purposes of development and leadership training.

The Kappa League Program is comprised of five core components: Academic Enhancement, Personal & Professional Development, Cultural Enrichment, Service Learning, and Social Relations.
ACHIEVEMT ALERT - WE ENCOURAGE OUR KAPPA LEAGUERS TO STRIVE
Caleb Mitchell

Committed To Purdue Football

Daniel Henry

UIL District 5A boys champion and school record holder

James Wilkinson

Featured in Fort Worth local news for sport fencing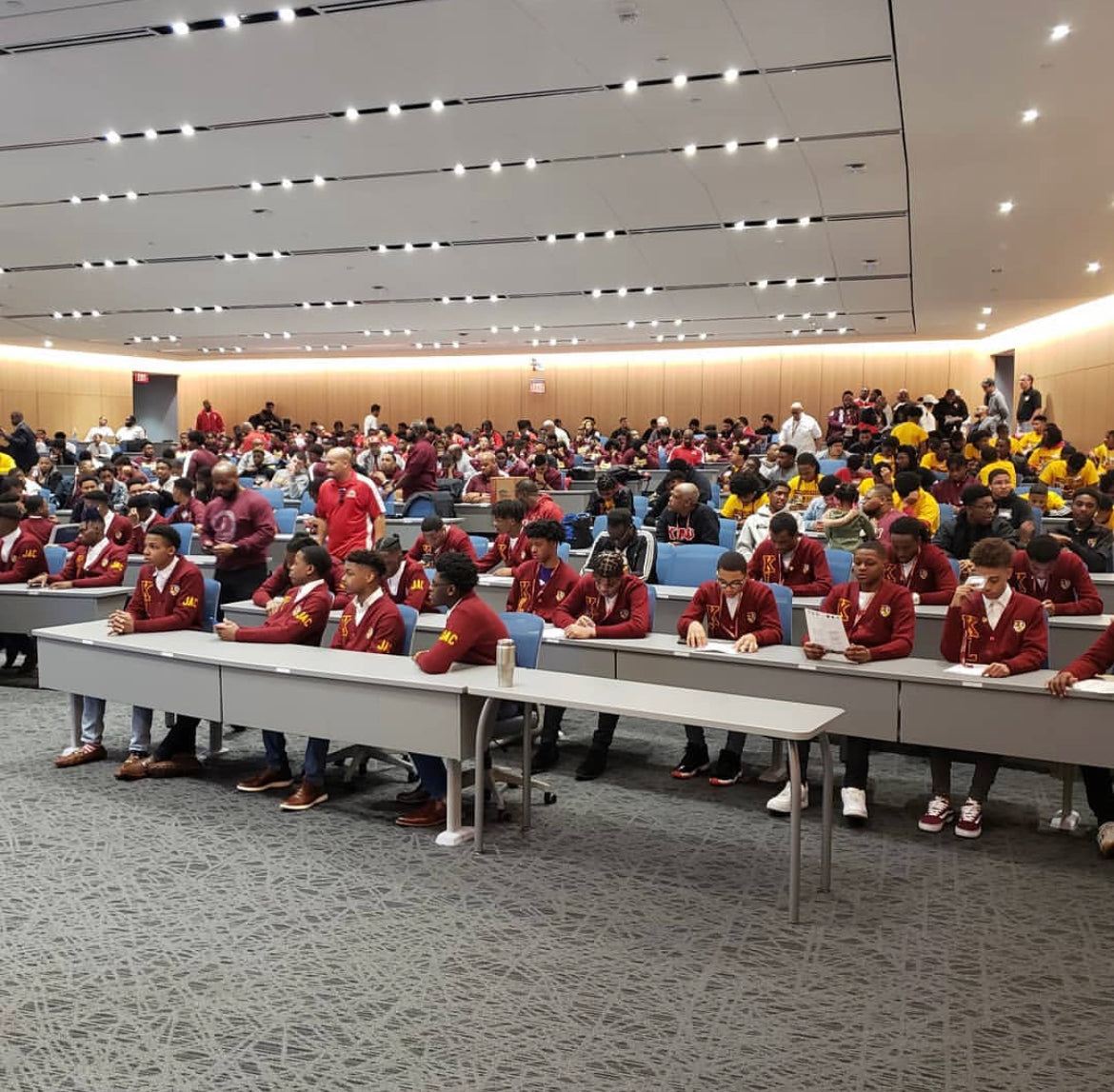 HISTORY OF KAPPA LEAGUE
Kappa League was founded on Thursday, February 12, 1969, by the Los Angeles Alumni Chapter of Kappa Alpha Psi Fraternity, Inc., at Alain LeRoy Locke High School. Kappa League was adopted by the Grand Chapter of Kappa Alpha Psi Fraternity, Inc. at the 56th Grand Chapter, which was held August 12-15, 1970.
Learn More
PHASE I

Self Identity/ Purpose

Discipline, Assurance, Awareness, and Appearance

PHASE II

Training

Academic, Career-Choice, Preparation, and Organization

PHASE III

Competition

Politics, Career Advancement, and Sports

PHASE IV

Religion, The Arts, Entertainment, Conversation Communication, and Etiquette/Manners

PHASE V

Health Education

Physical Fitness - Sex Education - Drugs -
Health and Safety

PHASE VI

Economic Empowerment & Education

Stock Market - Fundamentals of Banking - Earning, Saving, Spending - Cash vs. Credit

PHASE VII

College & Career

Academic Readiness - High School & Beyond - Career Day - College Admissions
Financial Aid Workshops - Survival Skills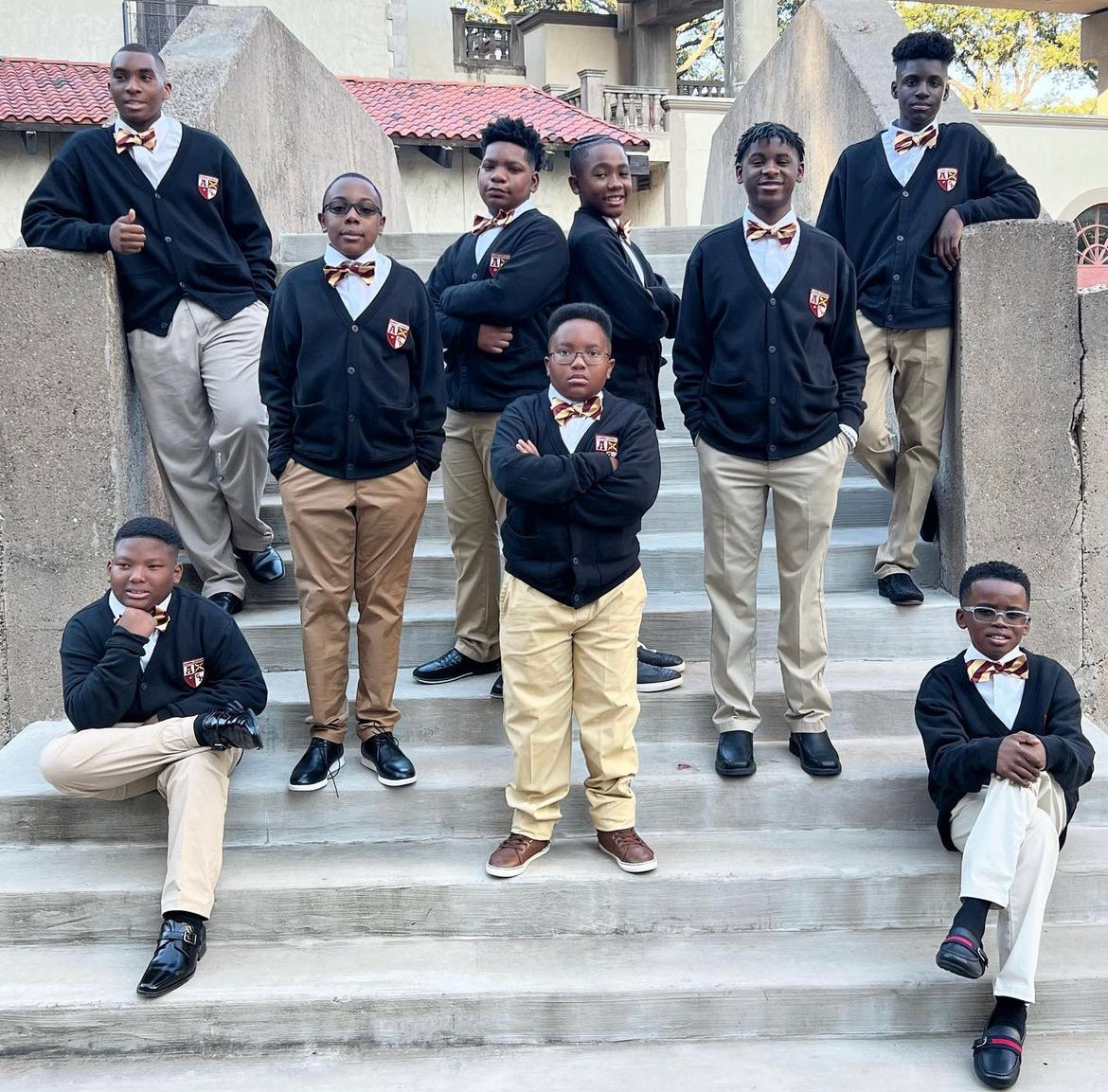 How To Support
The best way to support AGP Kappa League is to donate to our Kappa League College Tour, DFW Metroplex Beautillion and help spread the word to our Annual Pancake Breakfast Fundraising.
"Our Young Men Need Us! There are countless studies and projections that say the future job market will be dominated by STEM-related jobs. At the same time, the number of workers who possess professional trade skills is shrinking. We are embarking on this Capital Campaign to impact much-needed change in our communities. We must be the change agent that we want to see and give funds to those projects that will positively impact our communities. If not us, then who?"
DONATE